Why We Started Dancing 'Til the Battle is Won
Jarrett Mynear was born on April 16, 1989. He was smart, quick-witted, energetic, and enthusiastic. Jarrett made friends whenever and wherever he went. He became a renowned humanitarian, a successful public speaker, and a local celebrity. He made appearances on the Rosie O'Donnell show, walked President Clinton's dog, started his own philanthropic organization named Jarrett's Joy Cart, and witnessed the creation of his biography, "The Boy Who Delivered Joy" by Marvin Bartlett. Jarrett was diagnosed with Ewing's Sarcoma, a rare bone cancer, at the age of two. His leg was amputated at age three, and he was diagnosed with various forms of cancer six times by age thirteen. However, what made Jarrett special was his unwavering spirit, his ability to cope with challenging situations, and his devotion to helping others.
During the last week of his life in 2002, Jarrett created a list of requests; one of which was to raise funds for improving the Pediatric Oncology Outpatient Clinic at Kentucky Children's Hospital. The first of these fundraising efforts was the Jarrett Mynear Fund (JMF). The JMF started collecting donations for the renovation of the Pediatric Oncology Clinic at Kentucky Children's Hospital and raised $448,000.
The driving forces behind the JMF, Jennifer Mynear (Jarrett's mother) and Susannah Denomme from the University of Kentucky Office of Development, brainstormed ways for the University of Kentucky student body to participate in supporting the Pediatric Hematology/Oncology Clinic. Susannah's daughter, Carolyn, introduced them to Penn State University's THON, the largest student-run philanthropy in the nation, which benefits the Pediatric Oncology Program at Hershey Medical Center.
Jennifer and Susannah believed that a dance marathon was an ideal fit and would become one of the greatest traditions at the University of Kentucky. After finding support from the Office of Student Involvement and presenting the idea to several campus organizations, the dream of DanceBlue came to fruition. In its first year, DanceBlue was able to raise $123,323.16 for the Golden Matrix Fund and the Markey Cancer Center, breaking all fundraising records for a first-year dance marathon event. DanceBlue has become one of the fastest growing dance marathons in the United States. To date, DanceBlue has raised over $20 million dollars in the fight against pediatric cancer. As DanceBlue continues to grow, so does our commitment to Jarrett Mynear's legacy. We will continue to check items off of his bucket list and keep his legacy and mission alive 'til the battle is won!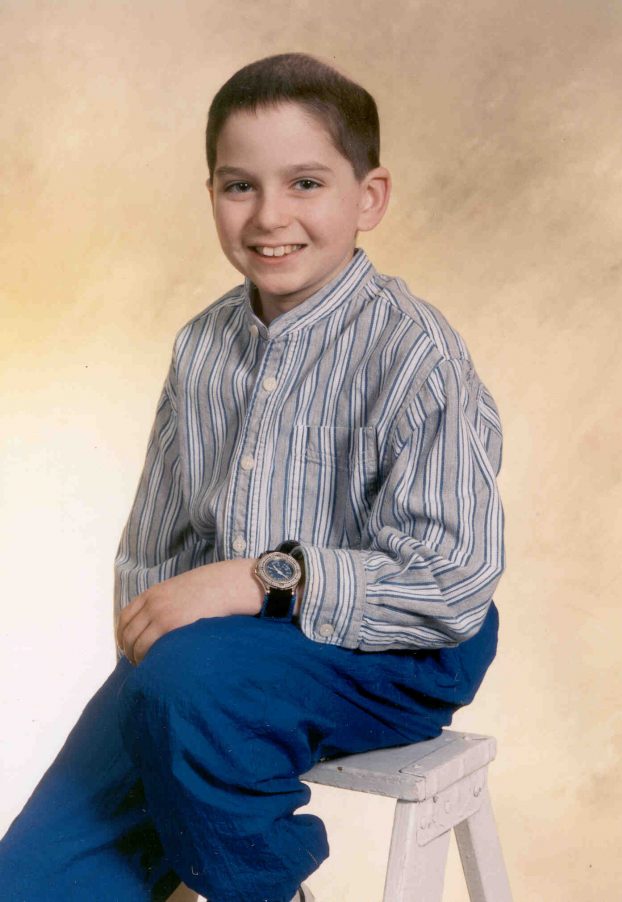 Where We Came From
DanceBlue's mission is to honor Jarrett Mynear's final request: "do something to help the Clinic." As a student-run philanthropy at the University of Kentucky, DanceBlue raises funds and awareness for the fight against pediatric cancer while supporting patients and families affected by it. Funds raised by DanceBlue support the DanceBlue Hematology/Oncology Clinic at Kentucky Children's Hospital.
Where We Are Going
To create an inclusive organization–engaging and unifying University of Kentucky students and the greater community–that fuels the fight against pediatric cancer through Clinic improvements, groundbreaking research, and emotional/financial patient support. DanceBlue will continue to spread joy to those fighting, to persevere in memory of the lives lost, and to celebrate every victory until the battle against pediatric cancer is won.
2006
The first ever DanceBlue marathon raised $123,323.16 all for the kids!
2008
The first mini marathon was established at Lexington Catholic High School.
2009
DanceBlue reached the $1 million mark for money raised over four years.
2013
DanceBlue was named the 8th largest collegiate fundraising event in the nation.
2013
DanceBlue announced the first million dollars raised in a year at the marathon.
2016
DanceBlue held their first silent auction outside of the marathon.
2016
University of Kentucky faculty and staff held their first mini marathon to support DanceBlue.
2017
DanceBlue fulfilled a pledge of $1 million to open the new DanceBlue Kentucky Children's Hematology/Oncology Clinic.